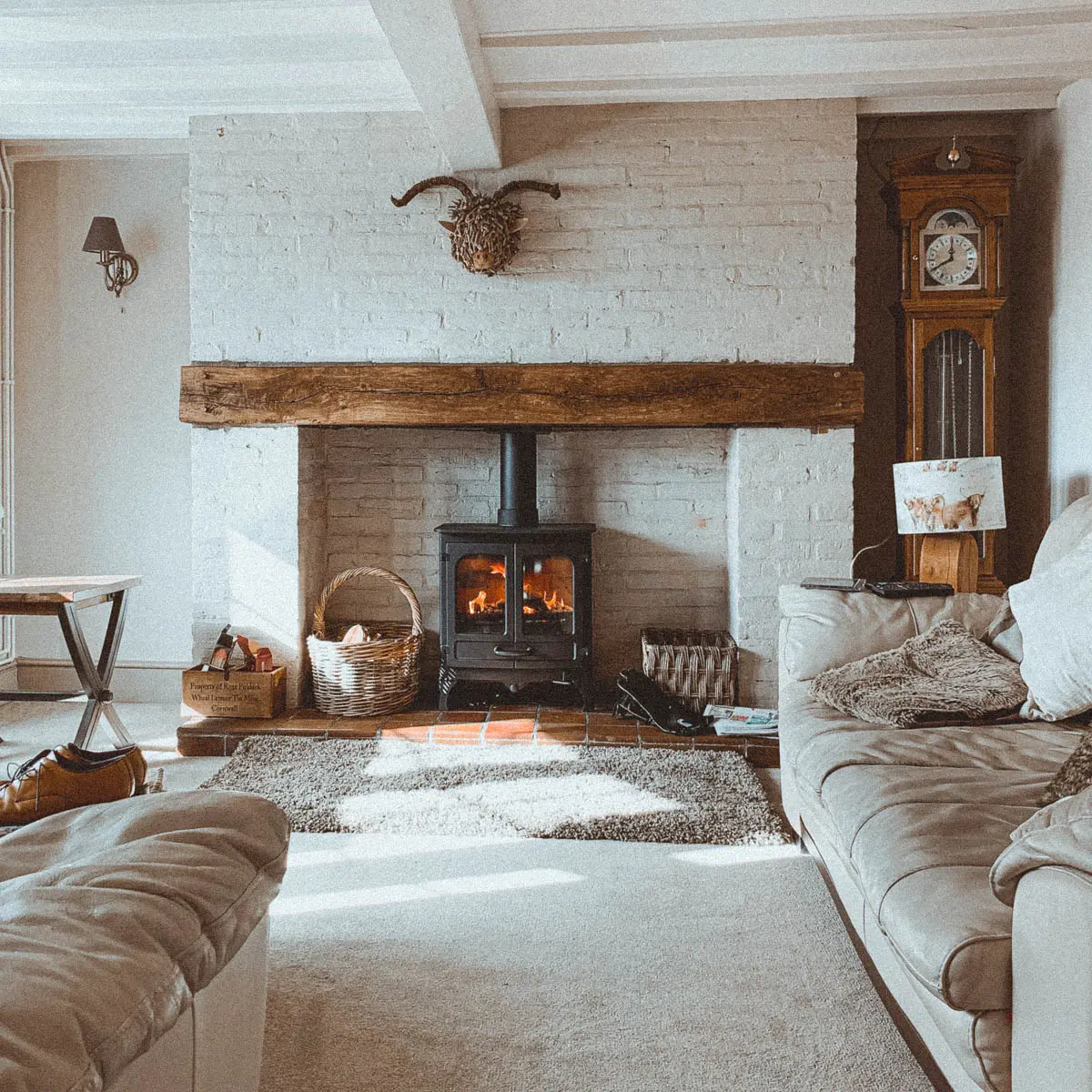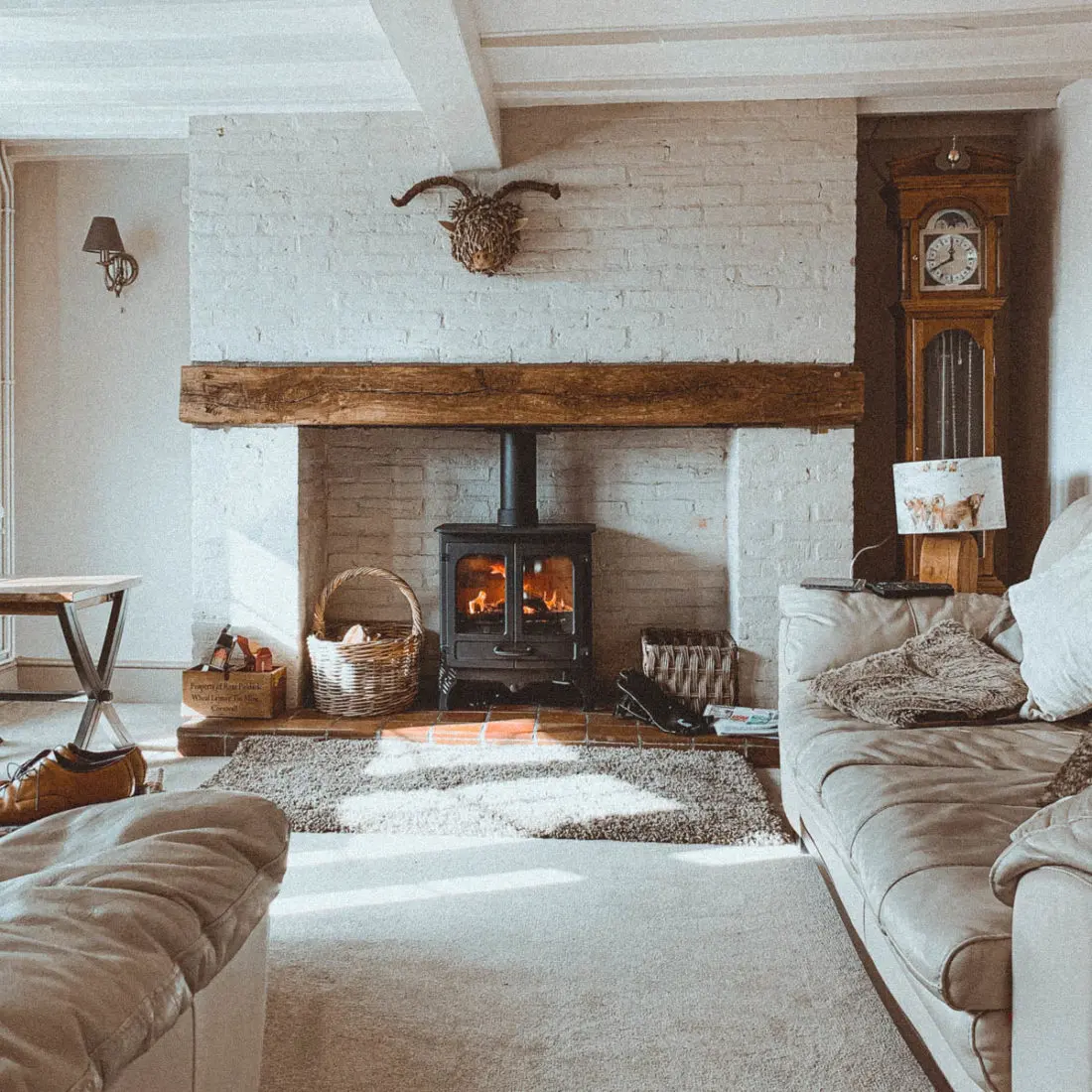 The 5 burning questions to ask before buying a new log burner
Buying a new log burner is an exciting journey, but it can be a confusing one too if you don't know exactly what you're looking for. To help make your dream stove a reality, here are five important questions to ask yourself.
1. Why do you want a log burner?
First things first: it's important to know what you want out of your new log burner. What is it you feel most excited about? Maybe it's the thought of uniting the whole family on cosy winter evenings; maybe you're really looking forward to adding some chic sophistication to your living space; or maybe you want an efficient stove that can provide warmth for the whole house.
There are many reasons why people choose to buy a stove and it's essential to understand your motivations to make sure you end up with the perfect option. Taking that step back and understanding your priorities will help get to the heart of what having a log burner means to you.
Now you know why you want a stove, it's important to think about the practicalities of where it will actually be positioned. For example, do you have a chimney in your home? If so, the log burner can be easily fitted there. 
If not, don't panic. It's still relatively simple to install your new stove with the help of a twin wall flue system through the roof or wall of your building. Also, think about whether you have space to place a log burner and, if not, whether you could re-jig things to make sure you do. And it could be worth considering where you will store the fuel for your stove. You can buy logs in smaller bags, but buying in bulk is definitely more cost effective.
Pin down that illusive dream and work out where your stove will live when it joins the family.
3. What look are you hoping to achieve?
We all have different ideas about what our dream stove will look like and it's important to consider what particular style it is that you're searching for. Do you want a modern log burner or are you going for a snug, oldie-worldie look? 
Traditional stoves can be great if you want to create a cosy, country-feel in your home or, if you want a more chic design, a contemporary, streamlined stove might be a better fit. Also, have a think about whether you want your stove to be free-standing or inset and what you would like to surround it.
Knowing what sort of log burner you want will narrow down the different brands and models to meet your desired style considerations.
4. Do you live in a smoke control area?
You also need to determine whether you live in a smoke control area as this could restrict your choice of stove and impact the sort of fuel you can burn. If you live in a smoke control area you're not allowed to emit smoke from a chimney, unless you are using a DEFRA-exempt stove or burning authorised or smokeless fuel. You can find out if you live in a smoke control area here. 
At Ignite Stoves most of our stoves are DEFRA-exempt, which means you will be able to use your log burner even in a smoke control area. Also look out for the clear skies sticker to guarantee the lowest levels of pollution from your stove – that way you're being even more environmentally friendly.
It's clearly important to set a realistic budget for your new log burner and work out how much you might be willing to spend to get those extra features. Are you looking for a luxurious, top-of-the-range stove or a cosy, lower cost model? 
If you can stretch to the higher range, there are a wide variety of luxury, premium options to choose from. But if you don't have a fortune to spend, don't worry. Buying a high quality log burner is not as expensive as you might think and there are a fantastic selection of lower priced models available. At Ignite Stoves, we have a great range of log burners for all budget levels. Pop into our showroom today – you might be surprised how affordable some of our stoves are.
Once you've worked out your answers to these questions, there'll be nothing to stop you finding the stove of your dreams. If you need any help or want more information about how to find a log burner that's right for you, then give us a call – we're here to help and love sharing what we know.