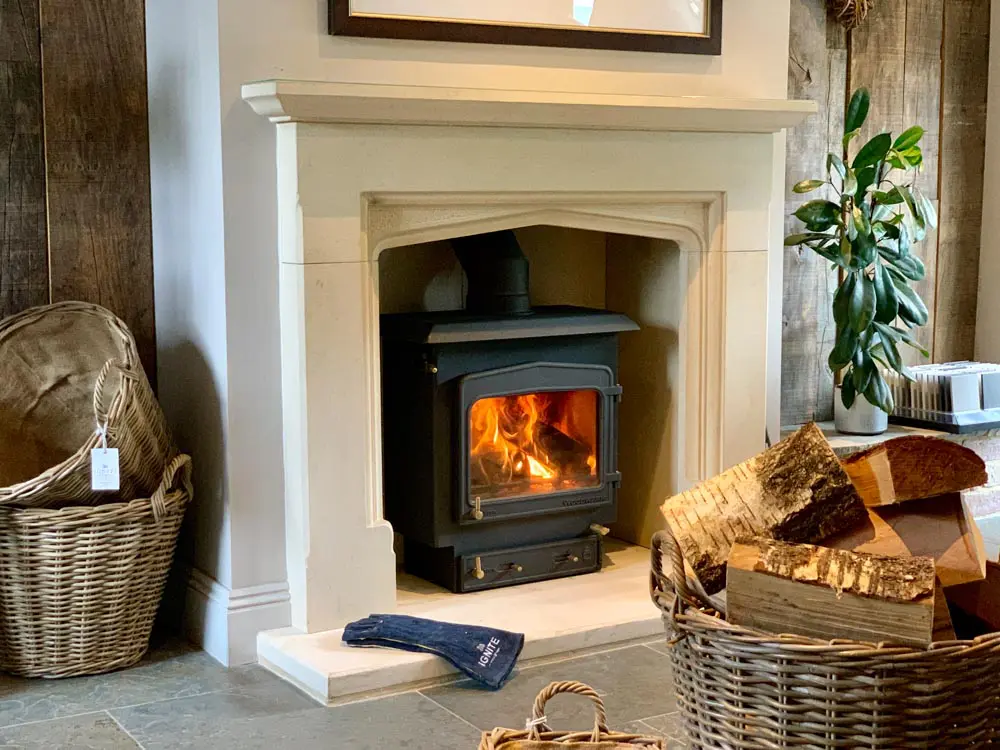 Glass Cleaning Hack: How to clean your stove glass.
All good quality stoves are manufactured with air-wash technology, meaning the glass stays very clear for long periods. That being said, even if you are burning good quality wood fuel at optimum temperatures, It is inevitable that some small amount of build-up on the glass will occur. There is also the occasional time that a log will touch the glass leading to marks on the glass.
Using the vast array of glass cleaning products available it is relatively easy to clean your glass. These can set you back a few pennies and are perfect for cleaning stubborn stains on the glass.
However, there is one method to clean the glass on your wood burning stove that we tell our customers about which may come as a surprise; it certainly did to me.
Rather than using the stove glass cleaning products you've purchased, simply use the wood ash within the stove to clean the glass! Yes, that's right the ash byproduct from burning wood in your stove can be used to clean the glass.
We'd heard about this trick and for a long time, doubted it's effectiveness. However a few years ago when we tried it, we couldn't believe how well it worked.
So, if you're wondering how to clean your stove glass and want excellent results whilst saving a bit of money, then it's definitely worth giving this a go.
Here is a quick run-through of what we refer to as the 'glass cleaning hack'.
Always leave plenty of ash inside the firebox of your wood burning stove as this will help to retain heat and also reflect it back into the fire. This helps to bring the stove up to temperature more quickly and results in a much cleaner burn.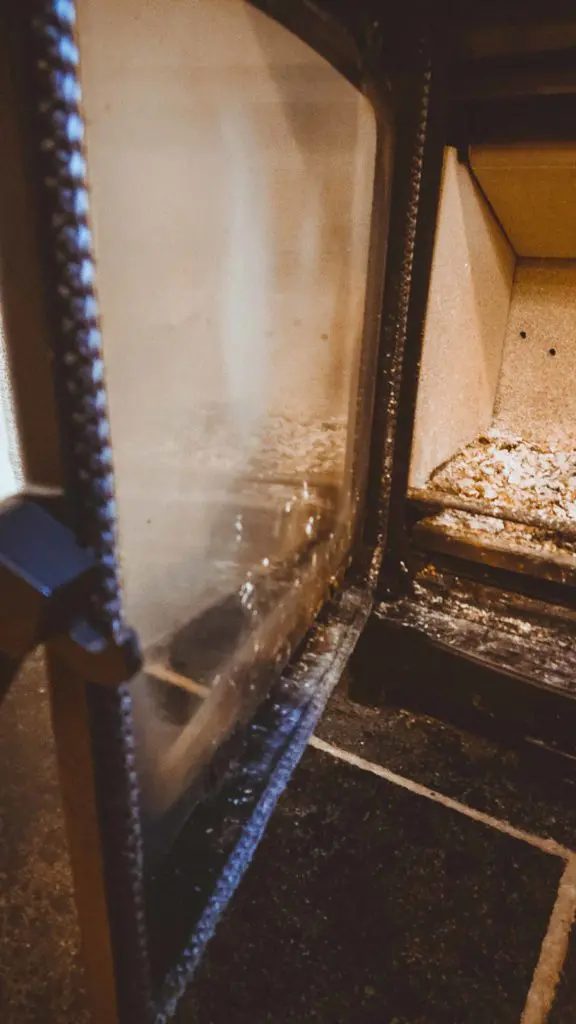 The glass on the wood burner has a slight haze and some spots of ash.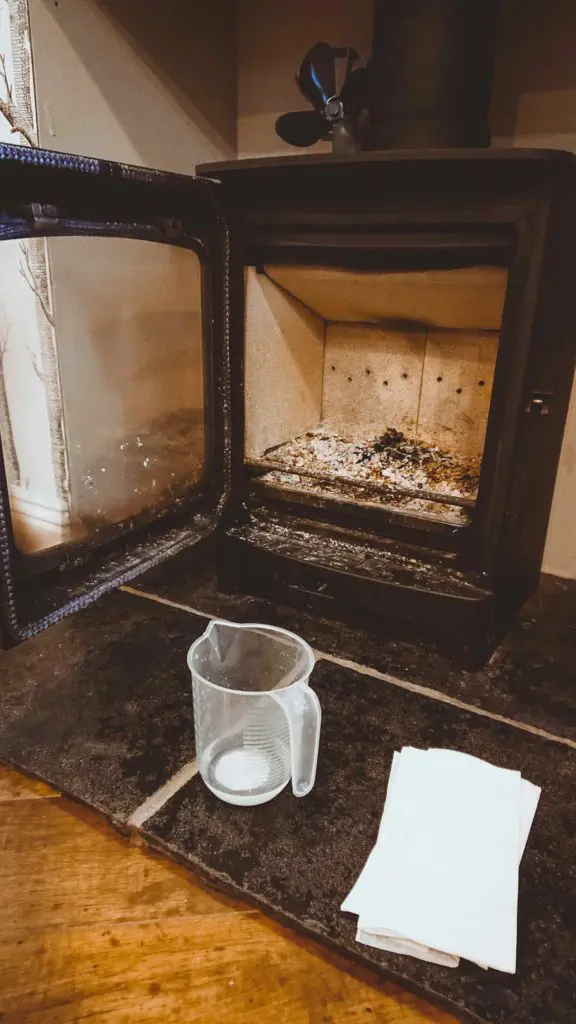 You will need some warm water and some paper towels/ tissue or newspaper.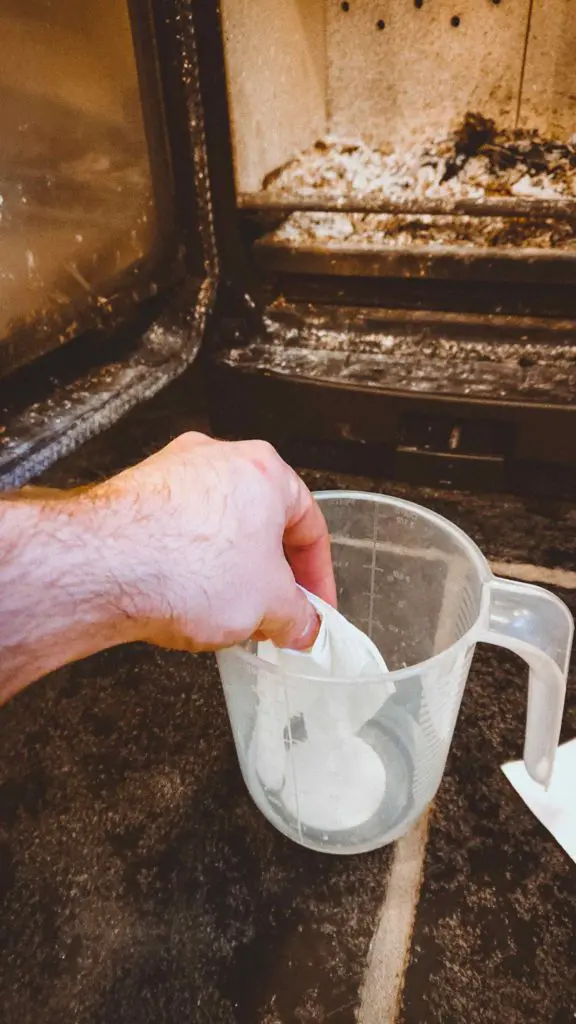 Dip the paper into the warm water.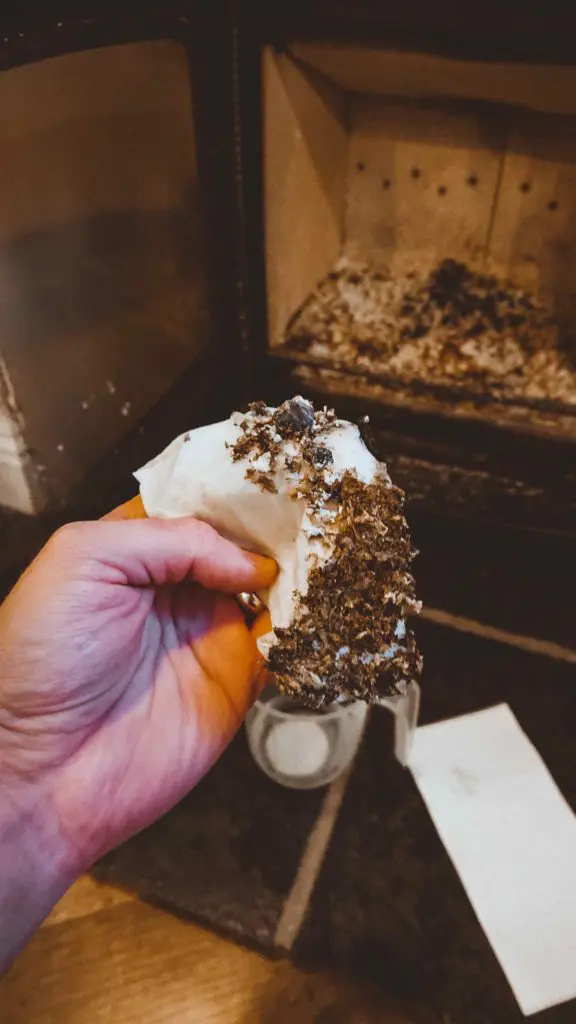 Then dip the paper into the bed of ash in the wood burner, until you have a good amount stuck to the paper.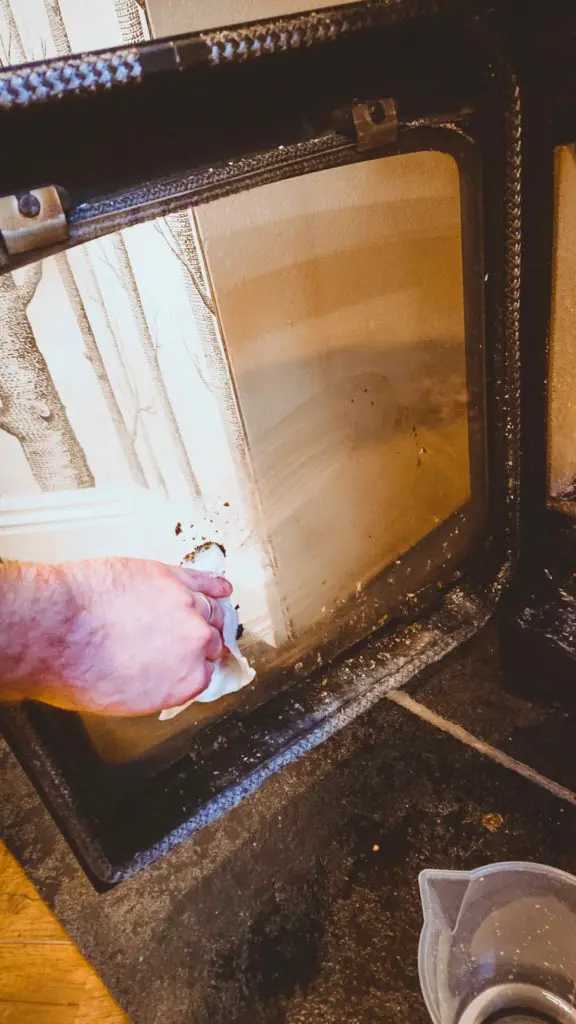 Clean the glass using the damp ash.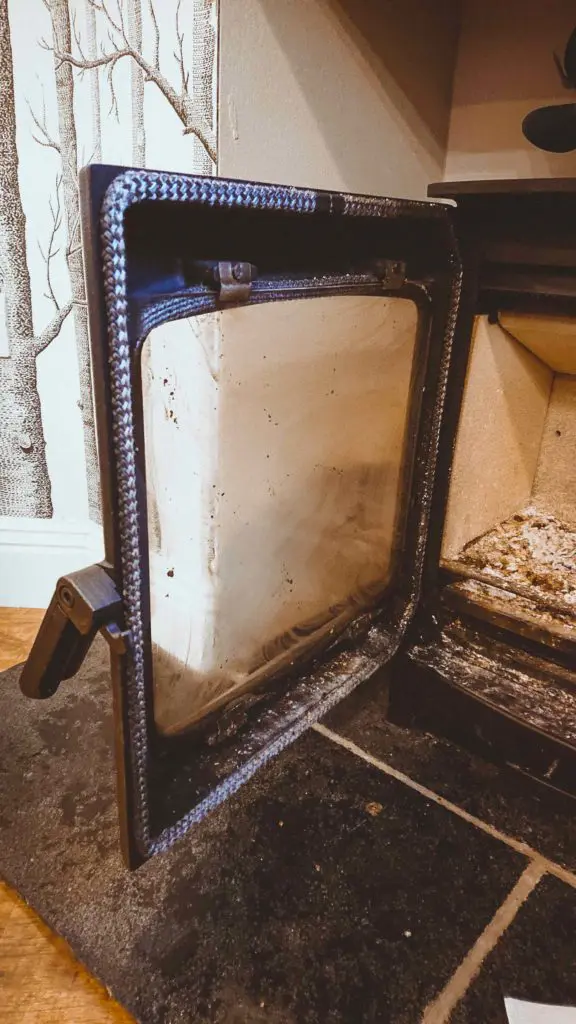 This will create a layer of wet ash on the stove glass.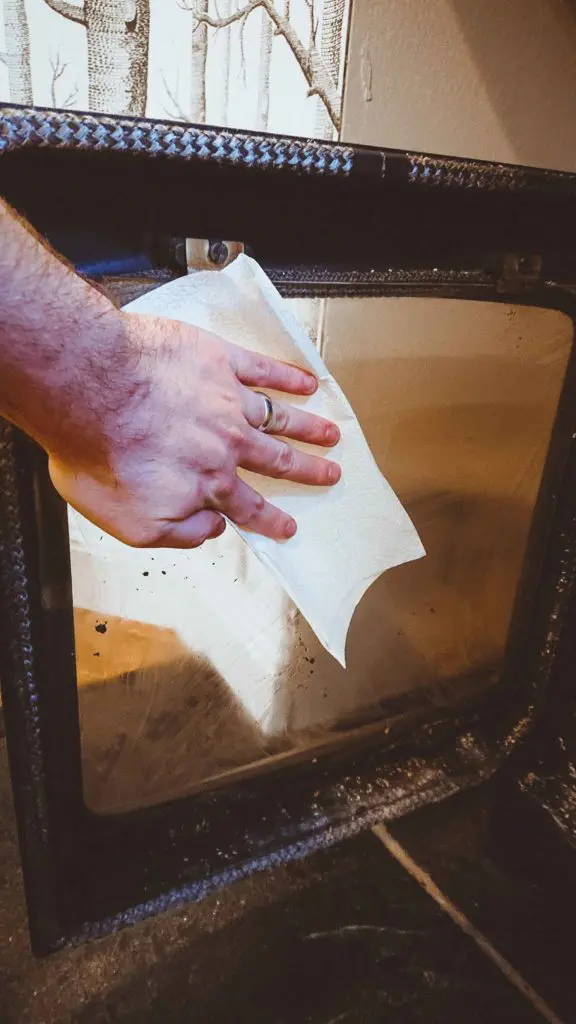 Now use a dry paper towel to remove all of the wet ash on the glass.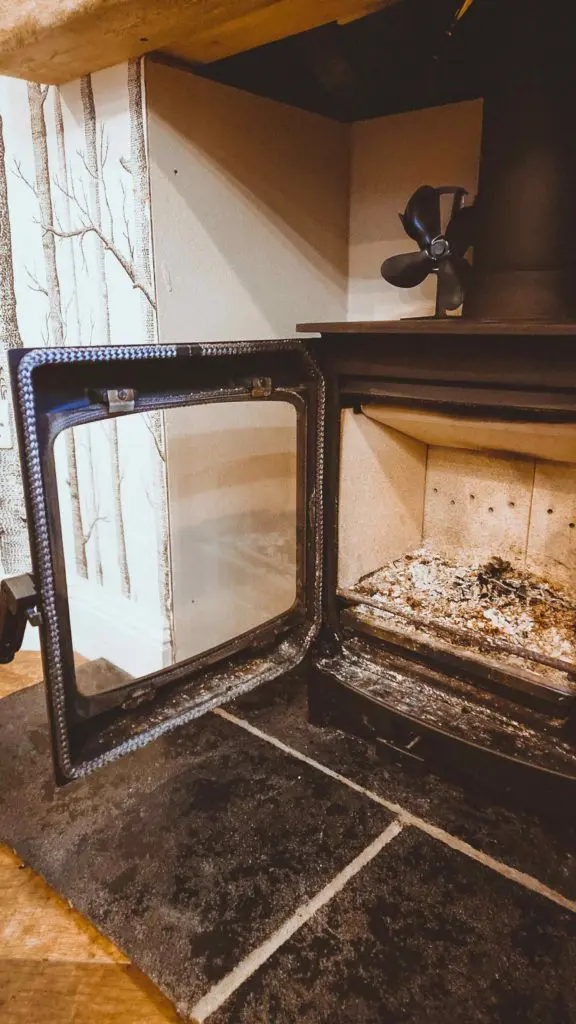 This will result in crystal clear glass.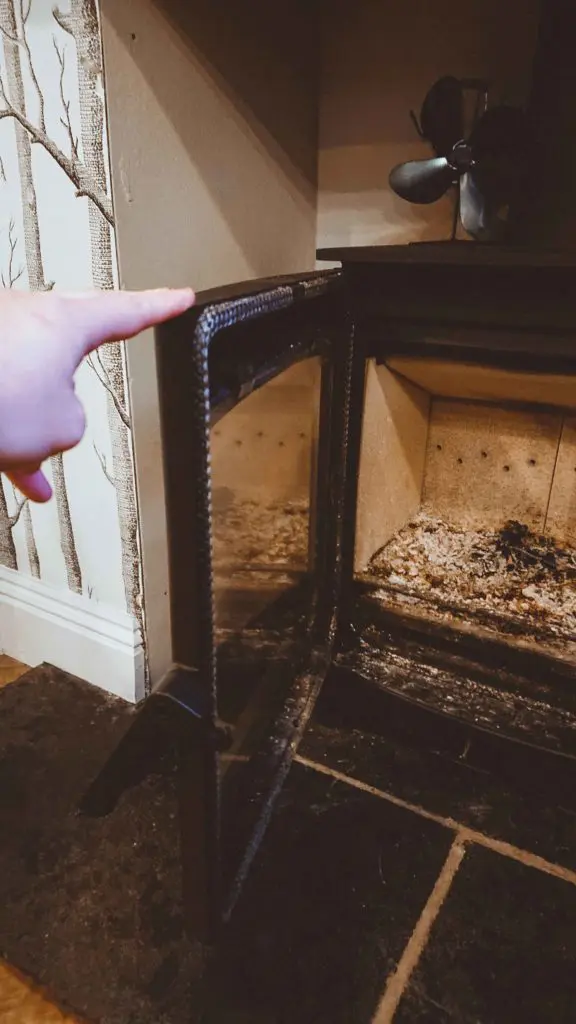 We've cleaned our glass, now it's time to get the wood burner going.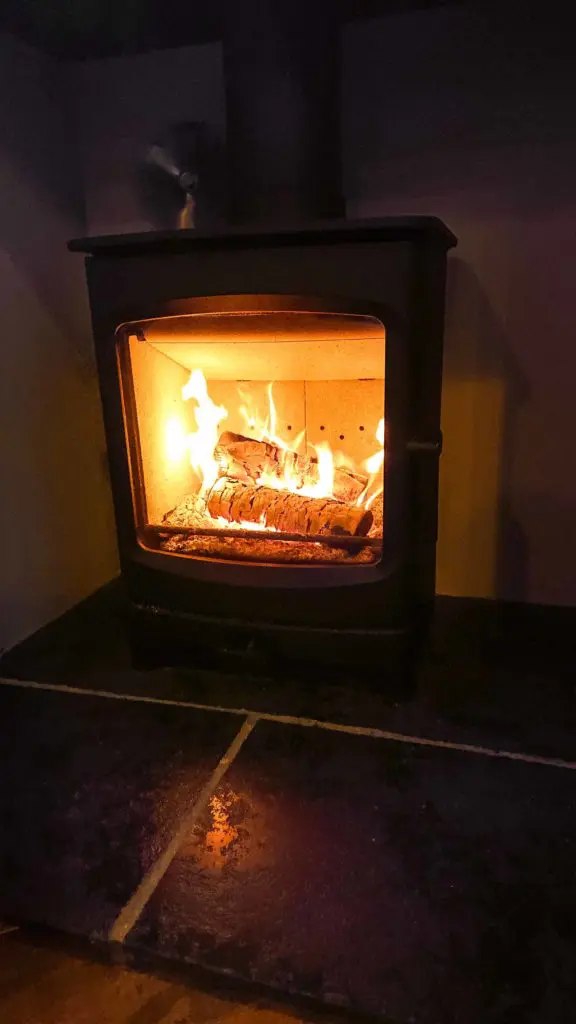 We are committed to providing long lasting value for our customers, so will be looking to post more tips, tricks and general advice in the future.
Keeps your eyes peeled for more content like this and stay cosy!