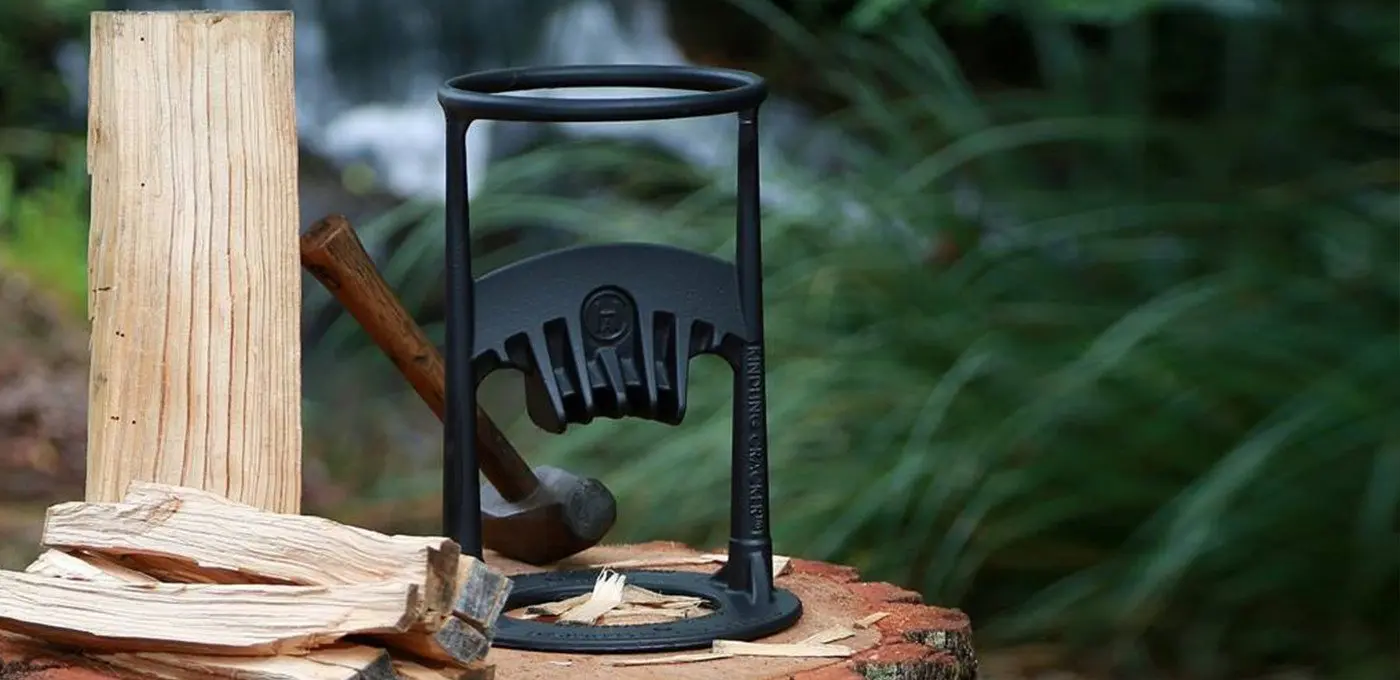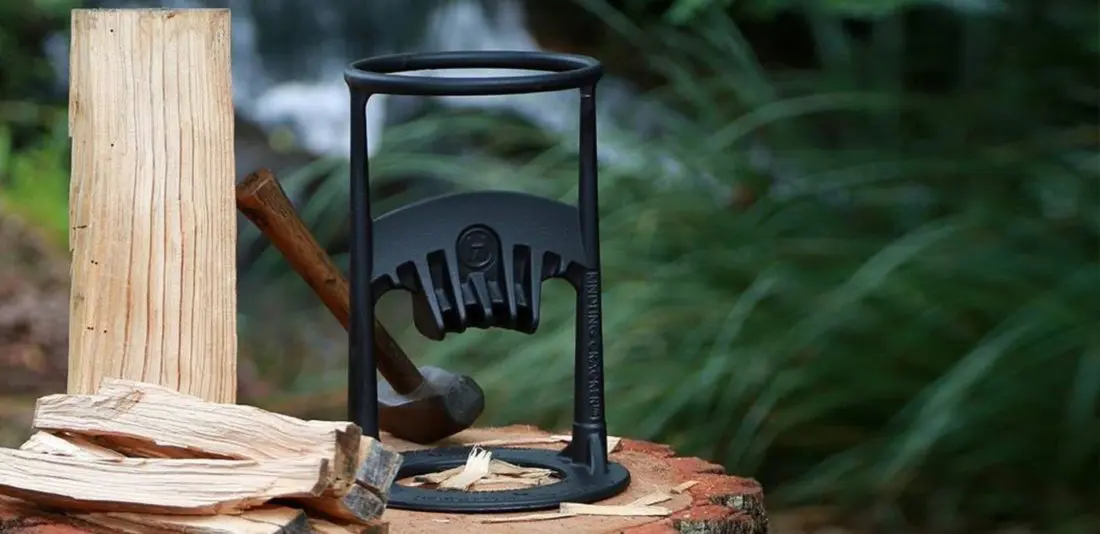 Christmas Gift Ideas for the Stove Aficionado
If you have a friend or family member who has a log burner or multi-fuel stove in their home and you're wondering what to get them for Christmas, then you are in the right place.
Here is our list of accessories and gadgets that all stove aficionados will love to own.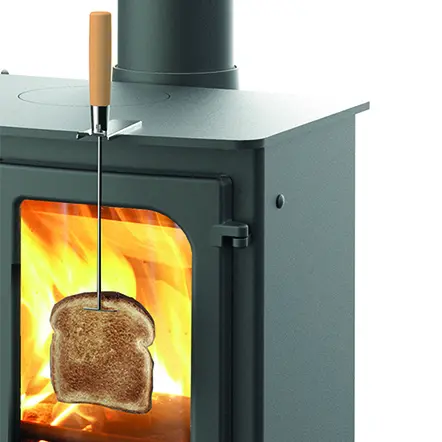 Log Burner… Check. Logs to burn… Check. Toasting fork to cook bread or crumpts on your log burner… Check!
This accessory is perfect for toasting bread and crumpets but can be used for toasting pretty much anything. We stock Charnwood toasting forks in our showroom which come with a magnetic holder to hold the fork in place. This will work with most stoves, however it's best to ask our advice before purchasing.
Buy in our showroom – £36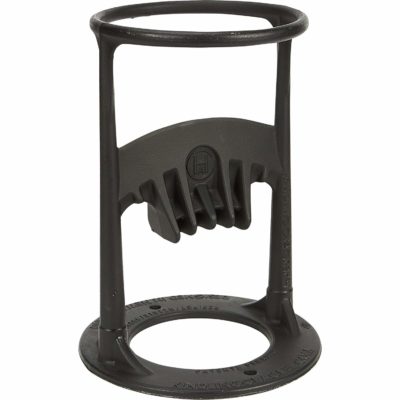 I can personally vouch for this one! Last year I purchased this as a gift for my Wife who didn't like using an axe to chop our logs to kindling. It was meant as a bit of a joke, but she said it was one of her favourite Christmas presents! You simply put your log into the top of the device and use a lump hammer to hit the log through the splitter. You need a lot less force than a traditional axe and remove the potential of chopping your finger off.
Unfortunately, we do not sell these, but they are available to buy on Amazon here.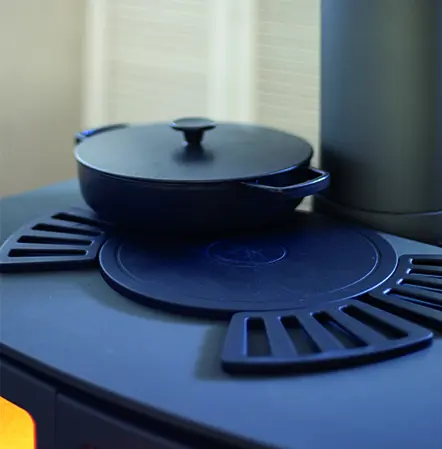 There is a bit of a food theme going on here and I wonder why. Whenever there is anything food related in our office, everyone wants to get involved.
This ingenious accessory is great for anyone who has a log burner with a rear flue system (5" or 6"). It is the ultimate addition for anyone looking to utilise their wood stove for cooking a large variety of dishes. The cooking plate turns the top of the stove into a cooking surface and depending on the size of the stove the plate will fit anywhere between one to four pans. Perfect for a stew, casserole and even the mulled wine at Christmas.
Buy in our showroom – £150 – £175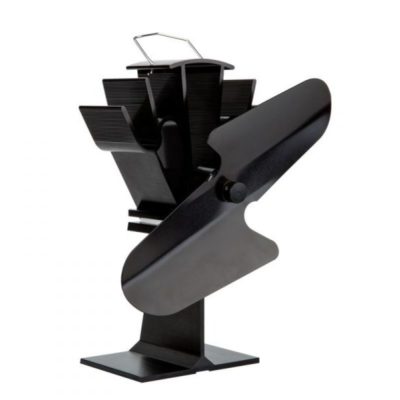 Stove fans have become one of the most popular accessories for the log burner. Designed to assist the natural convection of the log burner, they sit atop the stove and are powered just by the heat from the stove itself using some higidy jim pokery (we think this is the technical term). They generate additional air currents to help spread the heat into the room more efficiently.
We use them at home ourselves and I can say that they do work well at heating larger spaces.
Buy in our showroom – From £55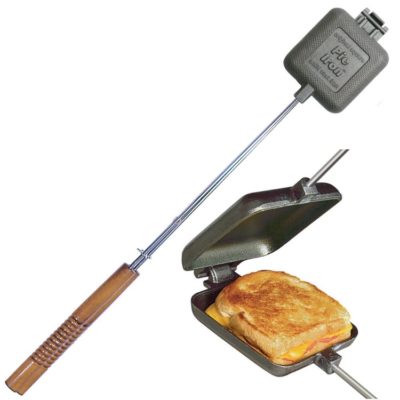 This is no joke, if you know someone who loves their stove and loves food, then this could be the perfect gift idea. You simply put slices of bread in the pie iron along with your favourite filling, close the pie iron and rest it inside your log burner to create the perfect snack for a cosy evening.
Our favourite is Cheese, Ham and Marmite!
Buy in our showroom – £25