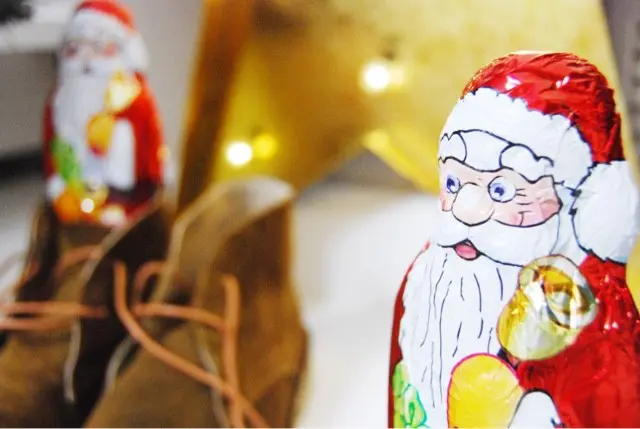 Sinterklaas
This is one of my favourite traditions from living at home. I would think it is about 10 years ago now that my parents started celebrating Sinterklaas. This is the celebration of the feast day of Saint Nicholas. It is a traditional celebration mainly recognised in the Netherlands and a lot of the surrounding countries. It is a celebration of gift giving on the evening of 5th December. The 6th is actually the feast day.

In places like Holland, Germany, Belgium and many more, huge celebrations take place in cities and towns where a man with a white beard, dressed in red robes, arrives in the cities on a white horse. He carries with him a large book with children's names in it and it tells him whether they have been good or bad.
This celebration is a lovely reminder of the beloved old man in a big red coat. It celebrates the historical character of St. Nick and recognises him as the real man he was. Saint Nicholas was a Christian bishop who was recognised for secretly giving gifts and chocolates to children who left their shoes/clogs out for him. He was known as a wonder worker and helped a lot of people in times of need. I won't go into too much detail as you can look him up yourself but I wanted to share this information with you as it is a lovely day to celebrate in the lead up to Christmas.
We each simply place our shoes out on the 5th and wait in hope that we have been good enough to receive a shoe full of chocolate!
Sure enough, every year that we have done it, Sinterklaas has been kind and always left us treats!
This is a lovely thing to do with kids. There is some historical teaching behind it but also a bit of magic so it is a great family tradition that I urge you to start.