Lagom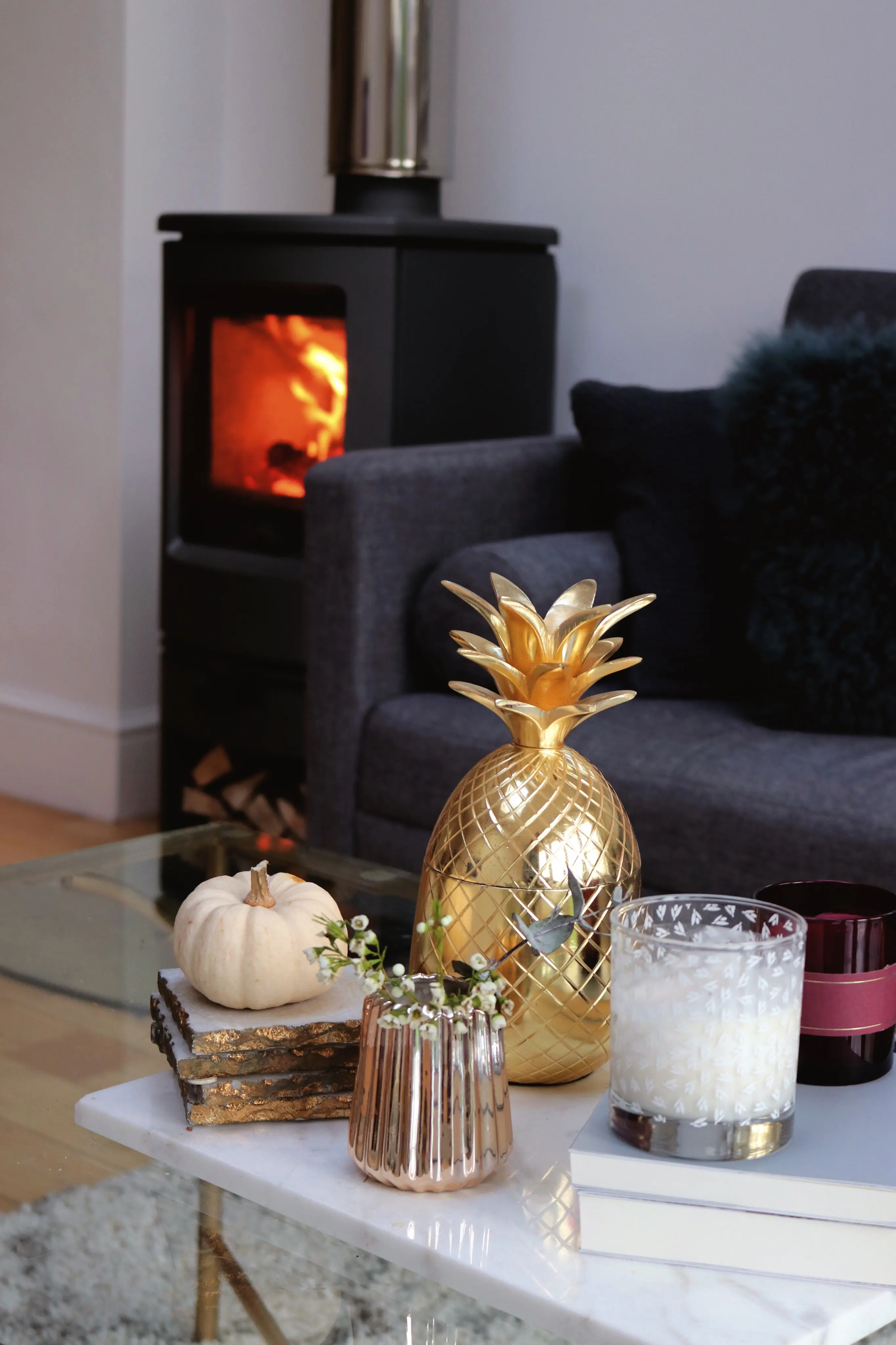 You know that it is something I can talk about for hours, hey, you've read my blog posts. While we were away in Cornwall in the summer I picked myself up a new book about LAGOM; the Swedish philosophy about living by just the right amount. You will know that I like to talk about Hygge and even trying to create the feeling in my life and within my soul, but it seems that Lagom could be the newest life trend coming from the Scandinavian countries to teach us to live better.

A lot of this revolves around the home and where you place yourself and your family. We have the likes of Feng Shui always telling us about the importance of how we place things in our homes. Then we have Hygge telling us about the emotional benefits of what we do with life in our homes. Now we have Lagom to direct us in making sure we have it "Just Right". The main idea is that we have a perfect balance of all. Not too much, not too little but just the right amount. A lot of it is about being frugal too. Again not putting it all on into the "need, need, need" but making sure your life is full of this balance.
With all these buzz words floating around it is easy to roll your eyes at just another fad, but a fad would make you assume that it was just a new thing that had come about. The reality of these 'fads' is that Swedish and Danish people have been living this way of life for centuries and what's coming out is the proof of their happiness from their well established roots that they have made in living well.
I haven't read lots of my book yet but it seems that Lagom is being mentioned lots and I was keen to look into it.
I had an email drop into my account the other day telling me about a new Scandinavian homeware brand Eërtmug who had teamed up with Niki Brantmark, author of 'Lagom: The Swedish Art of Living a Balanced, Happy Life', and blogger of 'My Scandinavian Home', to share her top 10 'top tips' to creating a Scandi-style home on a shoestring. How perfect is that? So not only have you come here today to find out about Lagom, but here I am sharing some great info to inspire your home styling!
Niki Brantmark 'top 10' tips on creating a Scandi-style home on a shoestring
De-clutter: Scandi-style is all about a minimalist, clean look. Set some time aside to work through all your belongings and sell anything on a site such as Gumtree that is not deemed useful or loved. Not only will you feel more organised – but your bank account will benefit too!
Paint it white: the Scandinavian look is synonymous with looking fresh and light. For a super quick update, think about painting all your walls white or a soft pale grey.
Reflect the light: In a region, which is deprived of light for six months of the year, creating a light and airy living-space is something of an obsession for Scandinavians. Use mirrors in different shapes and sizes to reflect the light into the darkest of corners.
Floor it: for a truly Scandinavian look, the wall-to-wall carpets need to go. Consider pulling them up (you never know, there might be a wood floor underneath waiting to take centre-stage!) and using a mix of rugs instead – they can even be layered for greater coverage.
Set the mood: at sunset, Scandinavian homes are transformed into a cosy womb-like oasis. Add dimmer switches and plenty of candles to create a warm atmosphere.
Buy less, invest in high quality: it may not sound 'budget-friendly' but any Scandinavian will tell you that if you invest in classic, beautifully crafted pieces made from high quality materials, they'll stand the test of time – they don't need to be expensive, it's amazing what you can find secondhand!
Think multi-functional: Scandinavians are masters at combining form with function. Look for multi-tasking furniture such as sofa-beds, a coffee table with built in storage etc. It'll mean you'll need to invest in fewer pieces and have a more practical home to boot!
Retouch, upcycle and repurpose: give old, tired looking pieces a new lease of life with a lick of paint, a good wax or new fabric. It's amazing what you can find for a fraction of the price online – and with a little creativity, it could become a masterpiece. After all, one man's trash is another man's treasure!
Textiles: add a warm and inviting feel to the minimalist home using soft, natural textiles such as linen, wool and sheepskin to ensure your home is autumn-ready!
Bring the outdoors in: you are never far from nature in Scandinavia, which is why it plays such an important part in the home. Studies have shown that house plants are great stress-busters and help to clean the air! For seasonal updates, go for a forage in the woods, along the beach, in your local park – or even in the cracks between the pavement – and create vignettes with wildflowers, pinecones, and pebbles.
For me, these are all things that I have already put in place. In fact, when I first found out about Hygge, that definitely inspired me to start organising my home in a different way and seeing tips like this really makes me see that the inspiration coming across from the Scandinavian countries is truly eye opening. It is just about sorting your life out. That's the tip of it and in your home is where you can start.
I hope you have found this post useful. It's not like me to share other's work in this way but I thought it fitted with me so perfectly that I wanted to. {Also, it was not sponsored, I genuinely wanted to share it!}