And we are back…..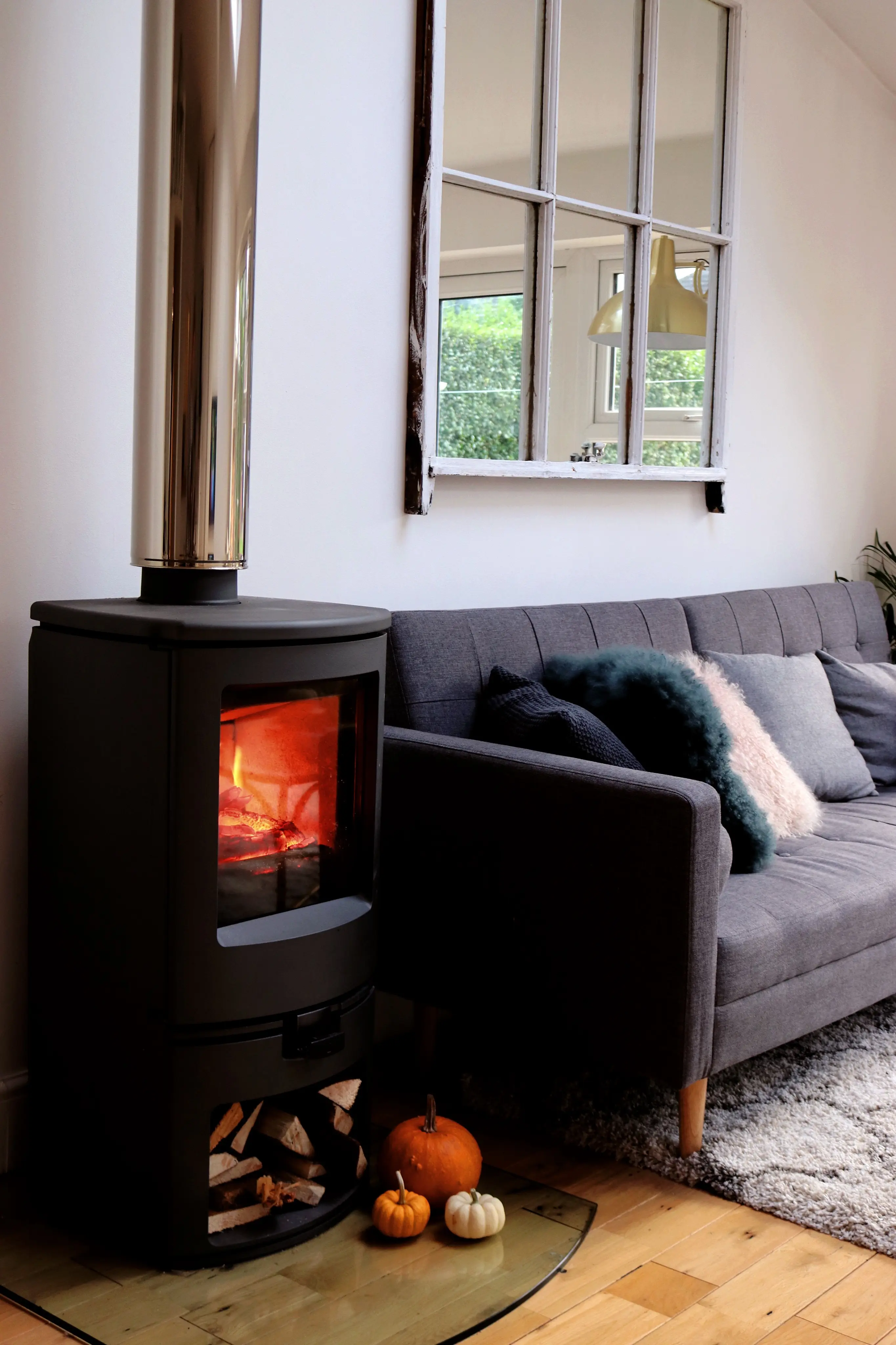 After a much needed break through the summer and what has been gifted as a very lovely and surprisingly warm early autumn, it's fair to say that we have only just got back into using our Stove now, in October. I can't quite believe it if I am honest but here in Lincolnshire we have been blessed with not many cold days, and well, none consistently cold enough which have seen us light the fire every day.
Now though there has definitely been a change in the air as on my return from the school run I wanted to put one on, which is something I hadn't experienced yet.
Through September I was really aware that I wanted to get something written, but it just disappeared. We did however have some time to prepare for a winter with regards to the fire so as we are now well into October I wanted to tell you about what we have been up to.
We rebuilt our log store late summer as we had to replace the decking underneath it. This gave us a chance to empty the dwindling supply of last seasons wood and re-stack ready for now. We actually put a separator in as we had dry wood and some that was going to be cut, but which was much newer. This has really helped in our organisation and allows us to have the best wood to burn available and then have a constant drying supply. Something like this isn't important if you are buying in wood but if you prepare it yourselves like us, a store is a necessity and an organised one means the you are providing the fire with drier wood which burns a lot better.
We also gave our long, chrome flu a sweep. I think Rob felt a bit like Bert from Mary Poppins, it certainly had us all singing " Chim Chimini" , but this is a great annual thing to do and once again, very much was needed to get our stove into position for a long burn season.
We batch made some homemade firefighters. We had been saving up all our old egg boxes ready to make our little sawdust and wax firelighters but I will talk more about that in another post.
Other things have changed in our home which have all been influenced by our stove. I have added a rug and a new sofa to continually bring a very Scandinavian feel to the house. The Charnwood ARC stove does a lot of that work for me, but when I am looking at furnishings, making sure I match the stove and include its style in my planning is quite a big thing. In fact, I got a new dark grey sofa, very sleek and straight lined as I knew it would look great against our more modern look stove and it really does.
All these things have been going over late summer and September and as I said, we have used the fire a handful of times during this time as it has been surprisingly pleasant. I have missed it though. With the darkness creeping in that bit earlier I can feel myself wanting to get home quicker so I can start hibernating a bit. I am so looking forward to the walks and days out with the homecomings of hot drinks by the fire. That is what I love most, the drawing us all back to our space. And it will be coming soon!